Why Surfholidays.com?
We set up Surfholidays.com in 2009 to be a place where you can browse, search, get inspired by, and book the best accommodation and the best surf schools throughout the world's top surf towns.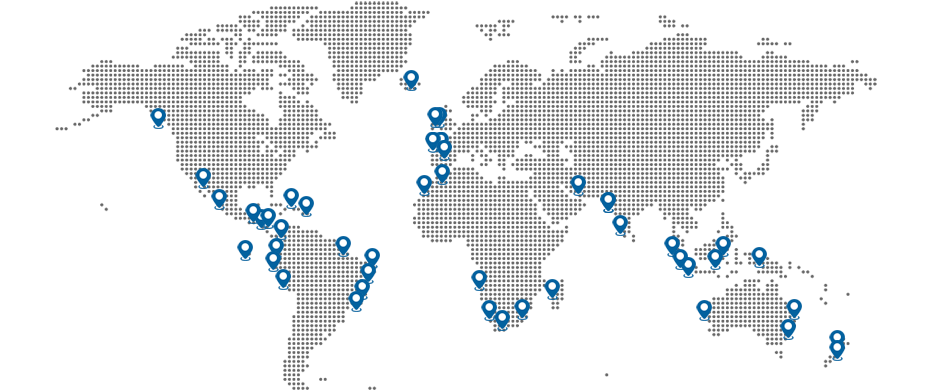 Our original team started out with an Irishman, a South African and a Spaniard. We now have 12 different nationalities in our team. As surfers we had been exploring the coastline of Europe for years and had become increasingly frustrated trying to discover unique places to stay near the surf. We also found it very difficult to get any feedback on reliable surf schools. That set us on our path and soon after Surfholidays.com was born.
We all worked in the surf industry prior to starting Surfholidays.com and have got to know some of the worlds' best surf towns inside out. We have used our knowledge to establish a platform that allows people find unique places to stay with quality local surf instruction and to ultimately have the holiday of a lifetime surfing some of the best breaks in the world.
We hope you enjoy browsing our site and find your perfect surf destination.
Who We Are - Senior Team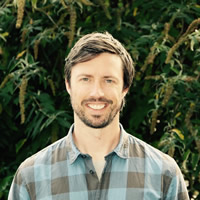 Nicky Kelly
CEO
Favourite Wave: Pavones, Costa Rica
Favourite Surf Town: Ericeira, Portugal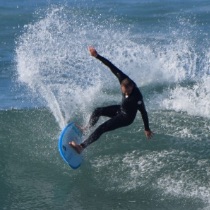 Darryn Mountfort
Darryn is our tech guy and the other half of the surfing duo who launched Surfholidays.com. As our CTO, he is making sure that you are smoothly navigating on our website.
Surf Level: Advanced
Surf Spots: Ireland, Indonesia, South Africa, Portugal
"Surfing is freedom, excitement, adrenalin and so much more all in one! It's my refuge in times of need and the ocean is my go to place for clarity and peace of mind!"
Con Quigley
Con is our incoming chair and is bringing all his experience to safeguard our stakeholders' interests while we move to the next level by infusing wellness, sustainability and innovation in our actions.
Surf Level: Beginner
Surf Spots: Antibes
"Surfing is a great family holiday - immersed in nature and allows for an active time for all levels. The experience is affordable and real but the big bonus is spending unrushed time in some of the most sustainable and healing destinations in the world"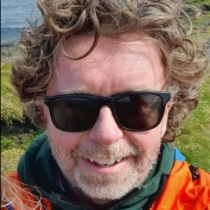 Barry Stokes
Barry is the one running the show. He is everywhere, liaising with guests and surf camp hosts, taking care of day to day operations.
Surf Level: Beginner
Surf Spots: Lahinch & Ericeira
"Surfing is pure escapism for me. The thrill of being hit by the waves and the excitement as you get back up on the board for more punishment"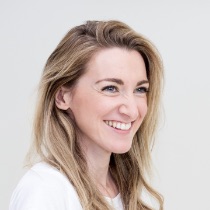 Tina Harringer
New surf camps and accommodation to list? Contact Tina, she is in charge of relationships with our providers, ensuring they are carefully selected and approved so you can book in confidence. 
Surf Level: Scared of water
Surf Spots: Surf watching in Argentina
"I love how surfing means to people - it is more than a sport to them and that is admireable. I hope I can overcome my fear of open water one day and experience the same"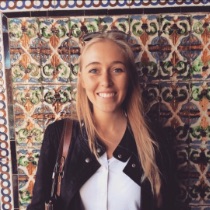 Laura Vandenhende
Laura is our Marketing Queen and she will make sure to keep you entertained while interacting with our Surfholidays communities in our newsletter, social media and surprises to come.
Surf Level: Never stepped on a board (yet)
Surf Spots: South Africa
"Surfing isn't just about sports, it is about the community in its entirety - every surfer, every supplier, every provider, each of their elements comes together to create a surf universe that people can be part of, no matter the destination, no matter the wave"
The Surfholidays Advantage
Easy messaging with a local surf host & expert to plan & book your dream surf holiday
1 Customize your surf trip with the help of a local surf host
Surfholidays has handpicked the world's top surf camps, accommodation & surf schools so you will have peace of mind and an unforgettable trip that meets your exact requirements.
2 Secure & easy booking
You can book instantly or message a host directly & request a custom option. Once you are happy with the trip, you can easily book via Surfholidays' secure payment platform.
3 Support before and after your trip
Our team at Surfholidays and your local host onsite are available before and during your trip to ensure things run smoothly.
4 Authentic travel experiences
Surfholidays hosts ensure that you will have the best experience based on up-to-date local insights. On top of that, the vast majority of your money will go straight to support and grow local surf towns.
Surfholidays offers a 100% satisfaction guarantee
If you are not fully satisfied, we'll work with you to make it right.