We spent more time than most reading our fair share of surf books so trying to do a review for the 5 best surf books was never going to be easy.
There is a big choice out there but at the same time we do feel like there are a lot of surf stories that remain untold, propably because the medium of video lends itself to easily to surfing. We get to see the wave a lot but we dont often get the story around them.
Books can really transform you to a different world and offer an amazing bit of escapism. In Crazy for the Storm the author describes what it is like to be forced to take wipeout after wipeout until he got his first barrel as a 10 year old by his pushy father, and in Barbarian Day we read of a young man who travelled the world and discovered some of the most incredible waves decades before the rest of the world found out.
Words on a page can so often takes us to places that a movie or a 3 minute video can't! Below is our recommendations and reviews of the 5 best surf books ever written.
1. Crazy for the Storm by Norman Ollestad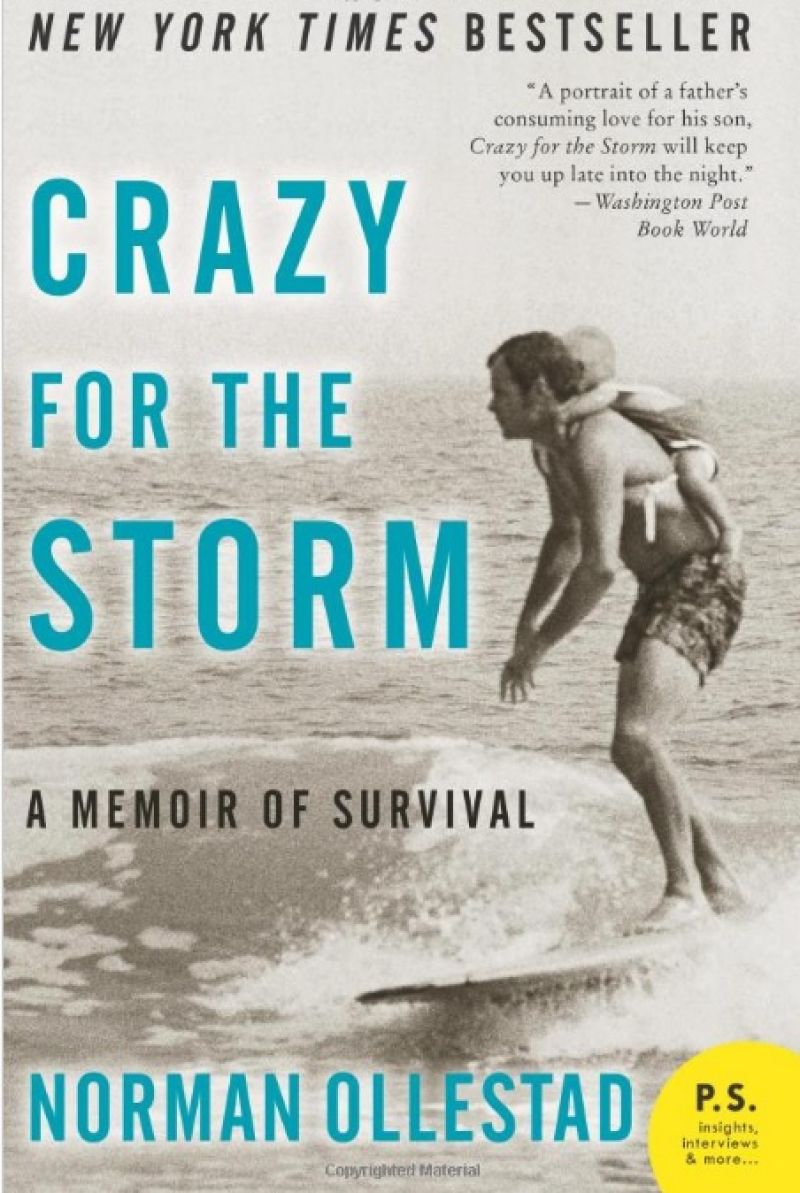 We just loved this surf book. Sean Penn bought the rights to it back in 214 and was due to make a movie of it staring Josh Brolin but that has since gone quiet.
The book is a memoir of the early years of the authors childhood. His dad was a very intense character and thrill seeker who would constantly push his own son to follow him into massive surf or down extreme ski slopes when he was just a 10 year old! This led him to both idolise and resent his father equally. They lived on a stunning beach in a part of unspoilt California in the 70s, surfimg every day before the land was all sold and transformed into condos for billionaires.
The story is a memoir of growing up with his Dad, the good and bad and focuses on an ill advised flight they took to compete in a Junior Ski race. The plane crashed into a mountain and the story of survival that ensued is riveting and the ultimate page turner.
2. Barbarian Days by William Finnegan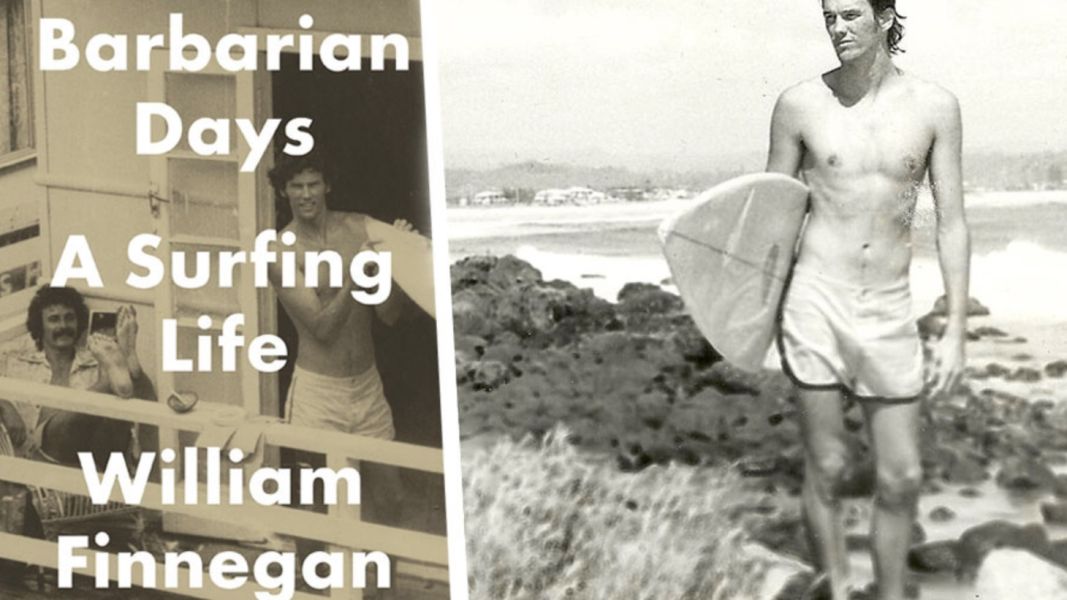 This surf book really took the surf world by storm on its release in 2015, and it has also won many main stream awards including the Pulitzer Prize for Autobiography.
The author fell in love with surf from an early age and he spent the rest of his life chasing and discovering waves around the world. He became a correspondent for the New Yorker and took on high risk stories such as El Salvador in the 80's, covering bews of a war torn country so that he could surf the countries waves!
The book details his road trips to Australasia and of Surfing Fiji in the 70s, when he and a friend got hold of an old sailing map and went searching for waves they didn't know existed but figured they must be there. It led them to areas that no one else had ever travelled to including the now legendary Tavarua wave decades before any one had heard of it.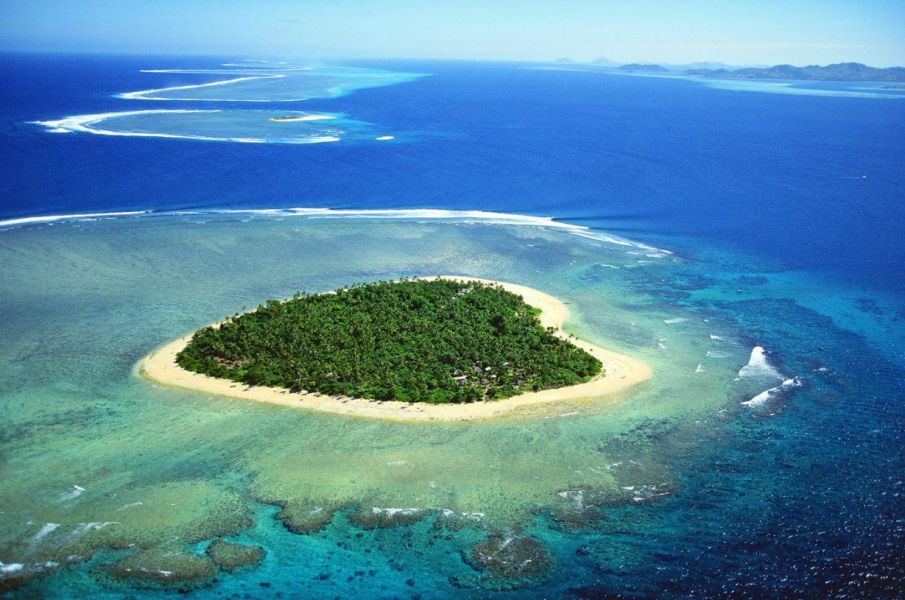 Pic: Tavarua where the author discoveres the now world famous break Cloudbreaks
The author gives fascinating and awe-inspiring accounts of almost dying of Malaria, of surfing Madeira islands waves when no one else did and of winters surfing San Francisco's hectic winter waves that rewarded only the few crazy enough to surf them.
3. Life of Brine - Phil Jarratt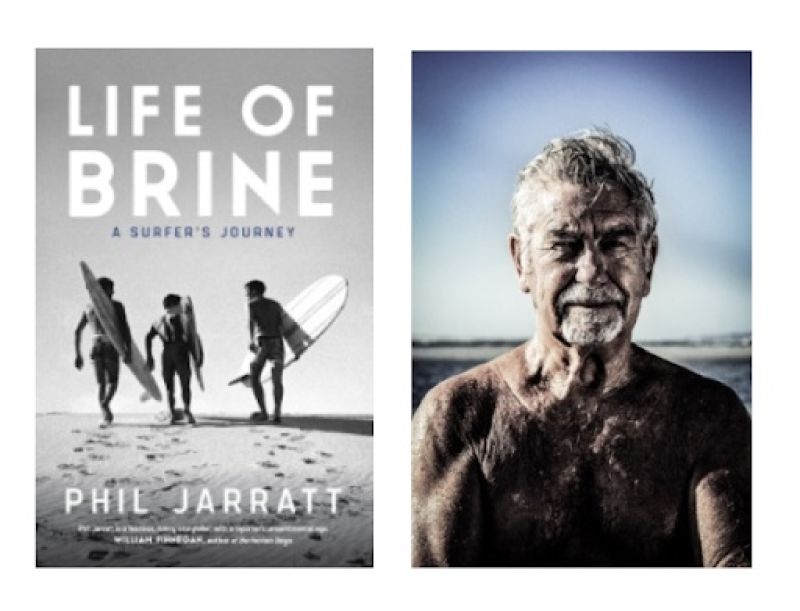 A memoir written by Phil Jaratt, former editor of surf magazines Tracks, Surfer, author of over 35 different surf books and best selling biographies.
It is a warts an all story of his restless life chasing waves and the surf scene of the 70s, 80s including his account of sharing a coke-fuelled San Francisco breakfast with the gonzo king himself Hunter S. Thompson.
It gives a great insight into the surf culture, particularly from Australia with interesting stories that include a lot of the main characters and businesses that grew the sport.
4. Eddie Would Go - Stuart Holmes Coleman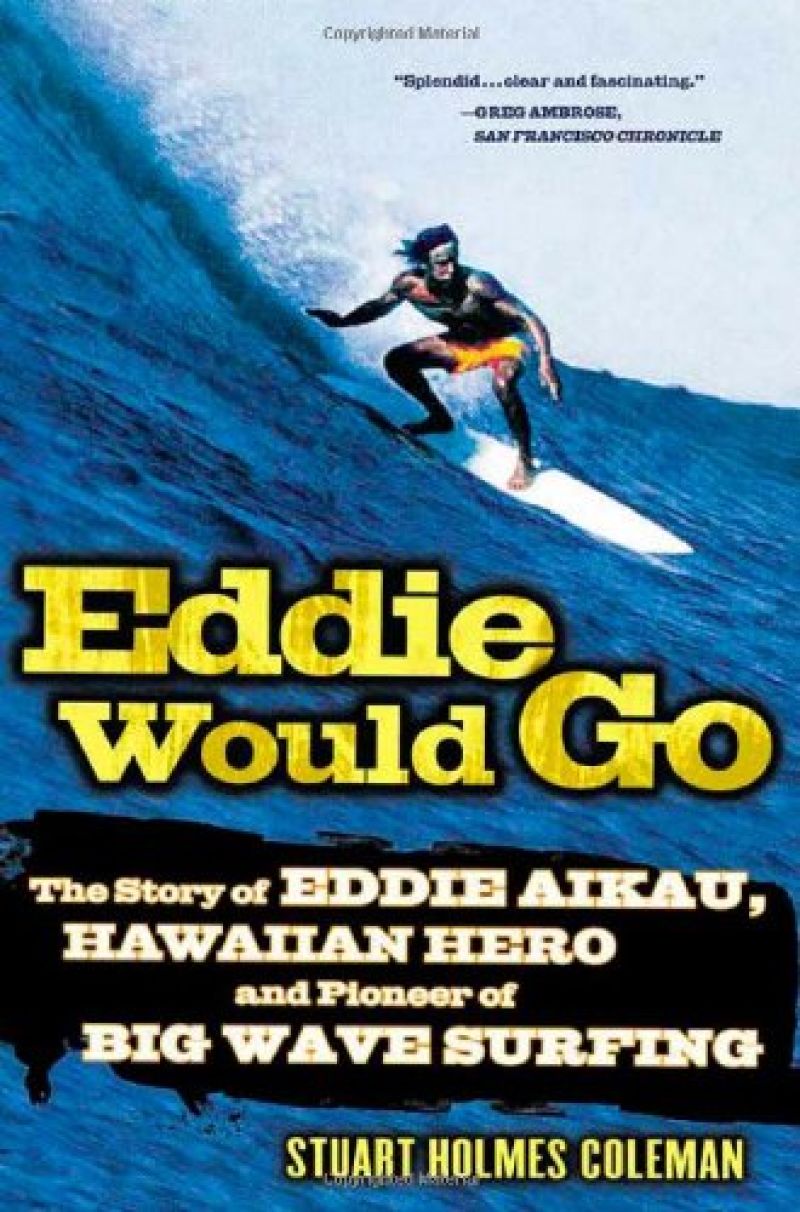 A compelling story about Hawaii's most famous lifeguard Eddie Aikau who saved hundreds of lives and ultimately lost his own life trying to save the crew of a boat.
Eddie was the ultimate waterman and was renowned for surfing big waves when others hesitated, hence the famous phrase "Eddie Would Go".
The story offers a great insight into the native Hawaiian connection with surfing and of a man from a poor background who had to drop out of school to provide for his family, and subsequently went on to learn remarkable skills that led him to risking his life to help others.
5. Bad Karma by Paul Wilson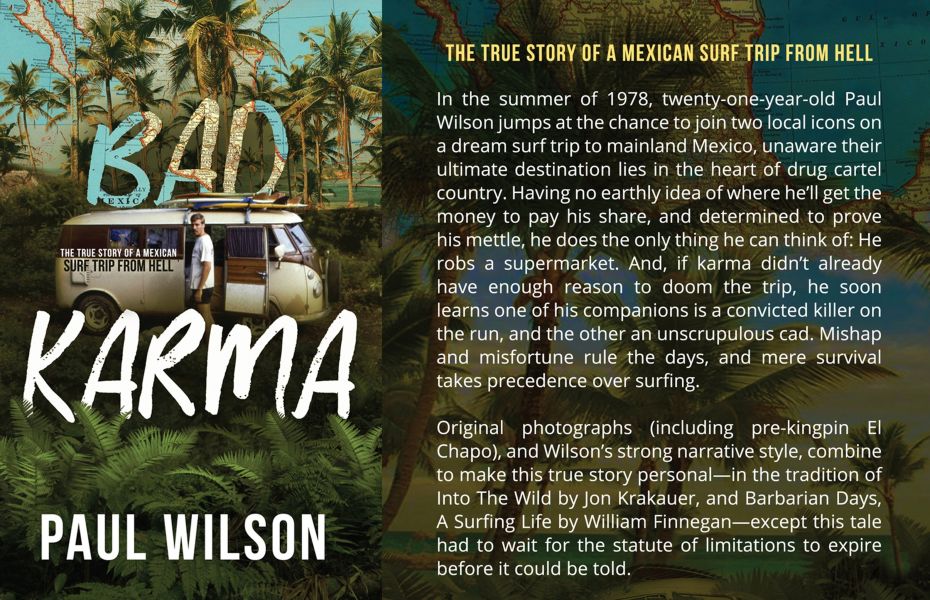 Although we are not usuually in favour of people giving their account of a surf trip gone wrong we can distance ourselves a bit because this did happen way back in the late 70s and was also a trip to the no go parts of Mexico back then!!
Its a real page tuner, a highly entertaining true story following the authors dream surf trip through Mexico. He finances the trip by robbing a bank and then goes on a wild ride making some terrible decisions that only young people on a surf trip do and ends up running from the law, drug cartels and wild animals.
In movie terms it would be a mix of the Hangover, Nacos and Castaway! A great bit of escapism.