There are few things in that feel better than when you first step off that plane into warm air and sunshine, wake up to another gorgeously hot day, take the plunge into the ocean or catch you first ride on your surfboard in a long time. We love the island of Fuerteventura for taking time out from winter and getting into some warm water surf. So here are our favourite 5 reasons why to go to Fuerteventura for your
surf holiday
: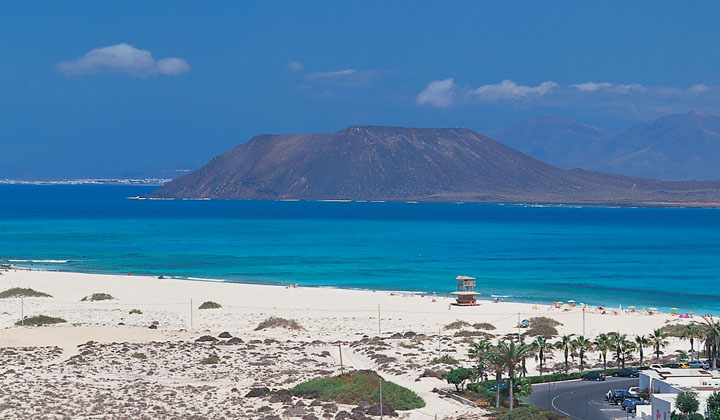 Fuerteventura is one of the beautiful Spanish Canary Islands found off the coast of Morocco. Even though it is part of Europe its weather and scenery are more akin to the sweeping landscapes of northern Africa. The island was created by volcanic activity millions of years ago, and the dormant volcanoes that gave birth to Fuerteventura still make up the stunning skyline today. The island offers an escape from our stressful and busy lives at home with its seemingly endless golden or minks coloured sand beaches and plenty of space in the waves.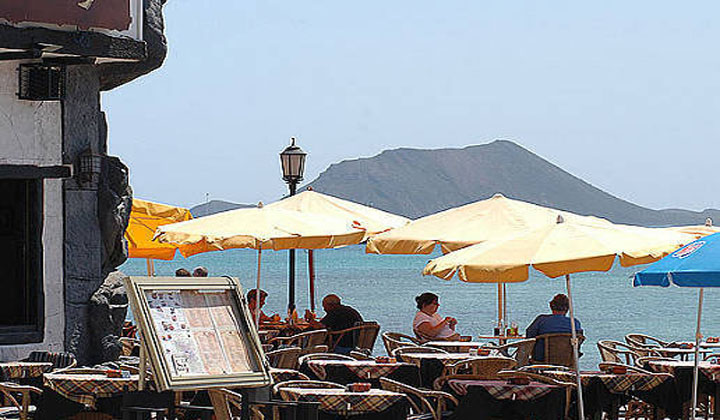 With a possibly endless amount of sunny days and some of the warmest temperatures in Europe during winter, we love Fuerteventura's climate. It's like a little bit of summer kept all year round. So when any of us feel the need to see some daylight, get a tan and go surfing in some waters that aren't requiring a ridiculously thick wetsuit, it's time to get on a plane to the island.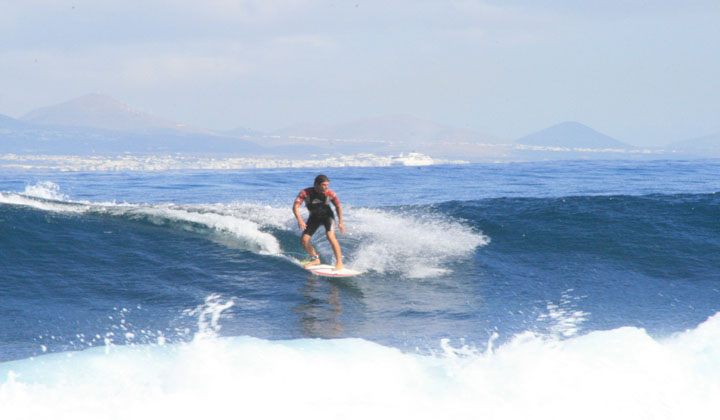 There are few places in Europe that can boost of having so many good surf spots to choose from on any day. Fuerteventura is blessed with countless reef, rock and beach breaks, so on any day, even with changing swell direction, winds and tides, there is always a wave to be found. The island is an ideal destination for anyone who wants to begin to surf, as there are many beaches ideal for learning the basics, before rewarding yourself with an afternoon beach siesta.
Discovering somewhere that you can retreat to and simply relax is often the highlight of our year. Having time, waking up and maybe doing some morning yoga before eating a healthy breakfast, then heading off to the surf is the best way to start a
surf holiday in Fuerteventura
. We discovered the beautiful
La Concha
complex in Corralejo in the north of the island, and fell in love with it's relaxed atmosphere, beautiful grounds and yoga classes. *** Prices for La Concha start from £419 for 7 night/5 days surf lesson.
In order to balance out all the relaxation Fuerteventura has, it only seems fitting that it should have an amazing nightlife. Most of the parties and the best restaurants are found in the town of Corralejo, so it's essential to go out for a late dinner of fresh local seafood, enjoy a glass or two of sangria, and then party the night away in any of the small bars or clubs hidden down the winding alleys. If there's one piece of advice to give... go explore.