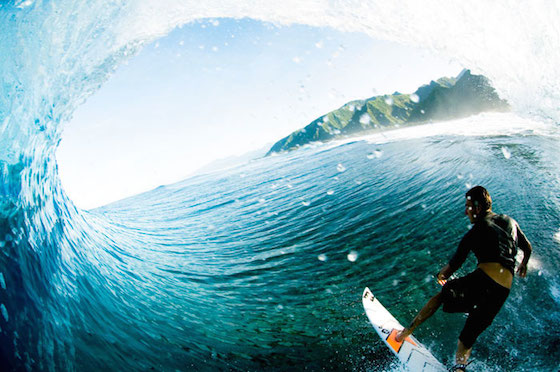 Today is finally the beginning of the Billabong Pro Tahiti contest over in French Polynesia. Event number 7 of the ASP's world surf championship, the competition will be pivotal in setting up and shaping whoever it will be that claims the title at the end of the year. As things stand Brazilian surfer
Gabriel Medina
is leading the rankings with two wins under his belt already, but former world champions and best friends Joel Parkinson and Mick Fanning on coming up close behind him.
Each year the Billabong Pro Tahiti throws out a big challenge to the tour with its juicy barrelling left hand waves. The event itself is held at the infamous wave:
Teahupoo
, aka place of the broken skulls. The left hand reef break calls on the vast majority of the tours professionals to ride on their backhand since most of them are natural in their stance… So it comes down to either you have your back hand surfing down, or you don't, and that will make all the difference for the best riders and whether they progress in the event or not. However if you are one of the lucky goofy footers then Teahupoo offers the chance for some seriously delicious tube rides.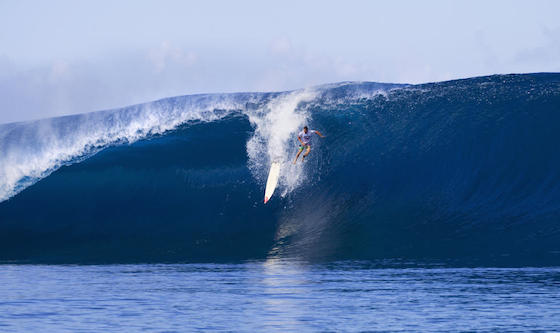 As part of the line up this year be sure to check out French Polynesian powerhouse surfer Michel Bourez, who has been having an amazing year so far, and who is currently fifth in the rankings following two event wins. Also as always, keep an eye on x11 world champion Kelly Slater. Slater hasn't been having the smoothest of years as he has yet to win an event (very unlike him), so be prepared for him to put a lot of effort in, and when he does he usually rules. He's not called King Kelly for nothing.
Besides all the hype around the surfers and their aims of winning the contest and moving that one step closer to having a shot at the world title, the contest is a great chance to view just how beautiful and inspiring Tahiti and its waves are. If ever there was a reason to day dream of a surf trip Tahiti will inspire you to do just that. Sometimes we all need a reminder of why we save up, escape on surf trips, and simply crave a little bit of ocean time.