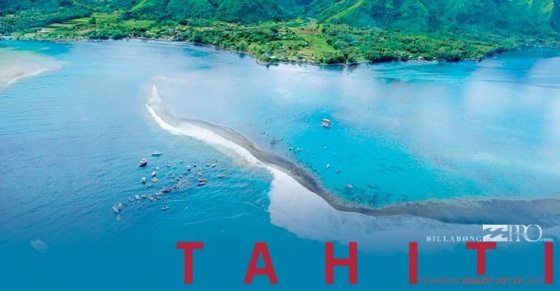 The Billabong Pro Tahiti is about to start its waiting period for the 5 stop of the ASP's world championship tour over on the idyllic island of Tahiti. The top 34 surfers in the world have made their way across oceans to be part of the legendary event that looks set to deliver some Pacific 'size' when it comes to the waves.
Running from 20th to 31st August, the stakes are high for this years event. Billabong's contest is the mid year cut off for the ASP's rotation. This means that surfers need to have enough points to remain within the top 32 surfers in the world, not just be within the World Championship Tour to requalify for the remaining 6 events of the year.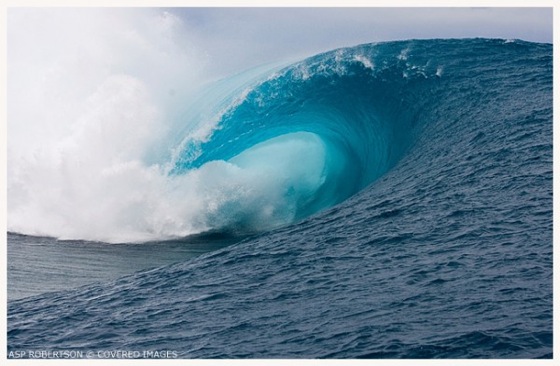 The Billabong Pro Tahiti is always run at the incredibly dangerous wave of Teahupoo. The wave is renowned for its extreme left hand barrels as it pushes a deluge of water onto the knife sharp coral just a few feet beneath the surface. The change from deep ocean level to shallow reef causes a near perfect barrel to form, one that has an excess of power and hence is one of the most dangerous in the world. People have lost their lives at Teahupoo, and many a surfer has suffered an array of reef cuts- fondly known as 'reef tattoos'.
This year will be bittersweet for many at the event, as Tahiti is a reminder of who is sharply missing from the tour. The late Andy Irons won this contest last year, and it was looking like this was only the beginning of his resurgence on the tour. He dominated in last year's contest, showing everyone how to ride the infamous Tahitian wave of Teahupoo, making riding the foamball out of the barrel look effortless. There will be many surfers wanting to win at Teahupoo, especially to commemorate the loss of their friend.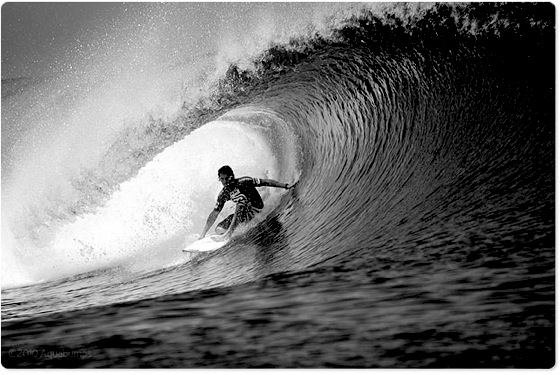 Tahiti invites some of the best big barrel riding surfers to do very well in its waters, so the contest title may go to one of the former winners such as Damien and CJ Hobgood (USA), Bruno Santos (BRA) or Bobby Martinez (USA). However, x10 world champion Kelly Slater (USA) is back in the game fresh from his win at the US Open, so he is a definite contender. Keep an eye out for the ASP's top ranked surfers though, as Joel Parkinson (AUS) is currently leading the field, and Jordy Smith (ZAF) is close on his heels, and they are both hungry for that first world tour title.