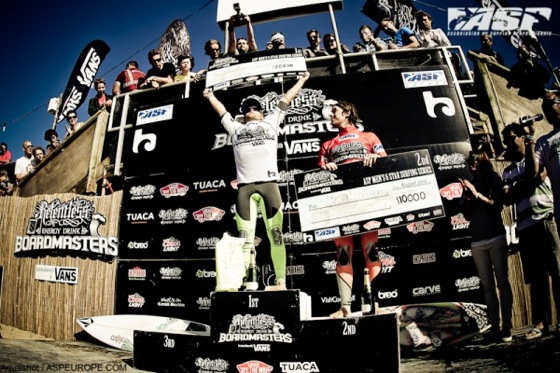 Every year the best surfers, skaters, and bmx riders descend on the Cornish town of Newquay to compete in the largest surf music festival in the UK: the
Relentless Boardmasters
.
Running from 10th to 14th August, the Boardmasters was celebrating its 30th anniversary so in true party fashion it was boosted from a 5* to a 6* status with the ASP's World Qualifying Series (WQS) for the surfers. The stakes were high, so the event was always set to be a good one...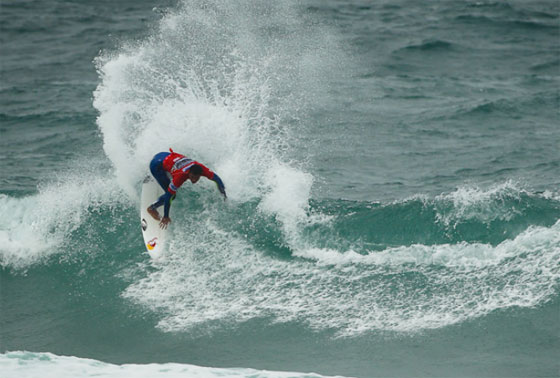 On Sunday 14th August French Reunion surfer Romain Cloitre claimed his first WQS win in the 3-4ft waves at Fistral Beach. After 5 days of competition, over 100 surfers battling it out for the much needed points and prize money, Cloitre smoothly took the title by defeating Australian Mitch Coleborn. Cloitre managed to amass a score of 14.77 out of a possible 20, clinching the deal as Coleborn put together a total of 9.36.
Both Cloitre and Coleborn's surfing in the building swell at Newquay's infamous Fistral Beach gave an example of what can be done in the smaller Atlantic waves. Regardless of the size of the waves, the onlooking crowds witnessed a steady stream of aerials, carves and cutbacks, that had the groms and newbie surfers inspired to get out in the waves.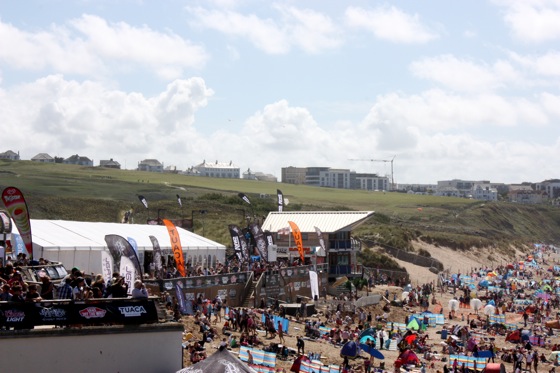 This year the ASP's shortboarding contest was joined by a 3* Longboarding competition for the men, and a 6* Longboarding contest for the women. A very happy Antoine Delpero from France defeated local favourite Ben Skinner in the challenging conditions to win 17.50 points to Skinner's 16.74. Whereas the women's division saw American Jennifer Smith defeat Australian Georgia Young 16.77 to 10.77.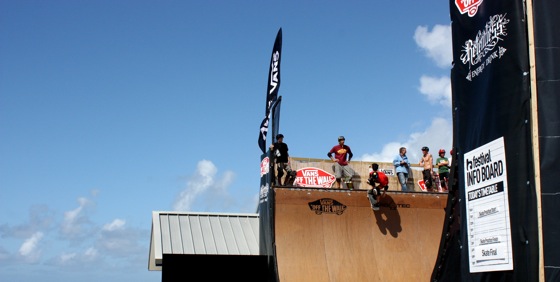 Running alongside the surf contests were BMX and skateboarding competitions held on their own half pipes. Showing the talents of local and international athletes in either sport, the riders were keen to get a cut of the £11,000 prize purse for the skaters, and £3000 for the BMXers.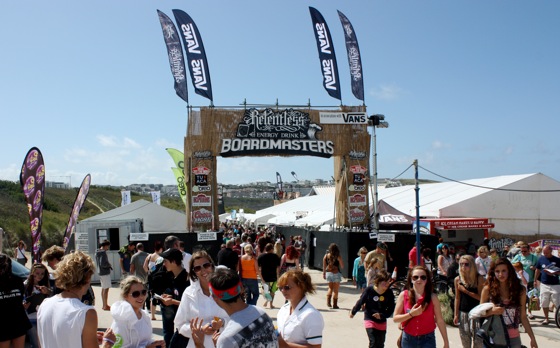 The Boardmasters itself was split between 2 locations: Fistral Beach by day, and Watergate Bay by night for the music festival. Headliners this year included Fatboyslim and the Klaxons on the Main Stage, and DJ Yoda and The Qemists in the Energy Sessions area. With around 100 acts performing, the event was attended by 1000s, and set the scene for many more years to come.