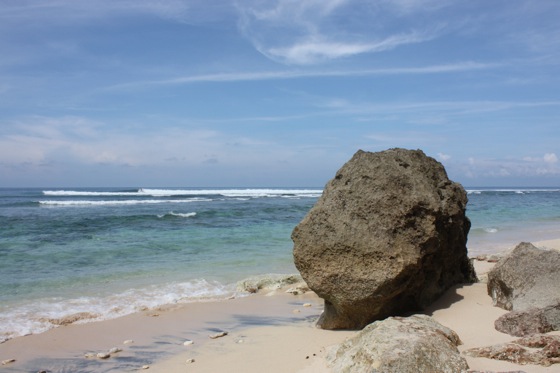 Every so often it is really good to take some time out and explore a place that's new to you. After a year of planning it was time for me to go on an adventure and do some travelling. My destination- Bali, Indonesia.
If you have picked up a surf magazine in recent years, 9 times out of 10 there will be images of the Balinese surf. The island is a mecca for surfers from around the world as there is always a wave to find. During the rainy season the east coast gets the waves, then when it's the dry season it switches to the west. I arrived a week ago, at the turning point of the wet to dry season- so it's about to be west coast time.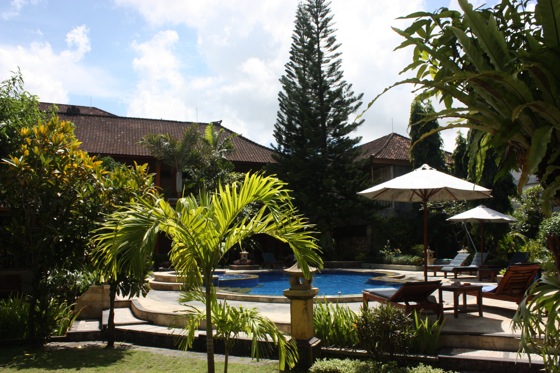 First arriving in Bali was completely overwhelming. It was piping hot, so instantly I was drenched in sweat, wheeling around my luggage, surfboard bag and camera equipment. My travel buddy and I haggled with our taxi driver and got the show on the road into Kuta, the main town that most tourists/surfers/travellers stay in.
Kuta is hectic but has a great buzz about it. When I first saw how everyone drove, (think 4 lanes of traffic in 3, mopeds and bikes weaving everywhere) I wondered how I would cope being in the centre. However, once I'd checked into the beautiful accommodation, slept a good 12 hours, and recovered from my jet-lag, things were looking a whole lot better.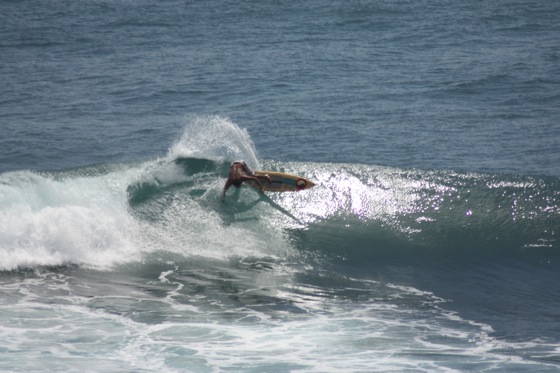 My friend and I rented a car and began our intrepid adventure to start exploring where we had landed. Once I got outside of Kuta I realized just how beautiful the island was. It is luscious, full of green tropical trees, plants and flowers. People were so friendly, always saying hello, asking you where you are from and always helping you if you needed it.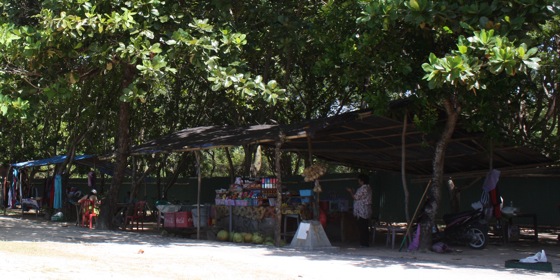 Over the last week I visited the infamous Uluwatu, Kuta beach, Padang Padang, Bingan, and Legian beach. However one of the most spectacular places I discovered was Green Bowl. Found on the Bukit Peninsular on the south of the island, Green Bowl required some work to find it... it's at the bottom of Bali Cliff, which means a long hike down a lot of steps to the base. However, when I reached it I was in awe. Perfect breaking waves over a coral reef, wild beautiful sandy beach and an unspoiled coastline. Breathtaking, and well worth the climb down and back up again.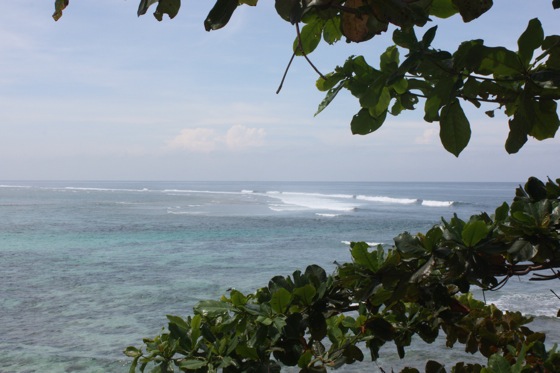 Life in Kuta is full of surprises, as the alleyways are filled with great shopping and incredible food. Some of the best meals I've ever had cost me a matter of a couple of euros, and accommodation was super cheap. Even a night out and a Bintang (the local beer) would set me back €2 or so. Incredible in comparison to how expensive home can be.

However it's now time for a change of scene again. I'm hitting the road again and going to move further south to spend some time out in the countryside. Cue chilled surfs, quiet nights watching the sunset and stars from an ocean view hut. And so the adventure continues. Watch out for the next Bali diary installment next week.