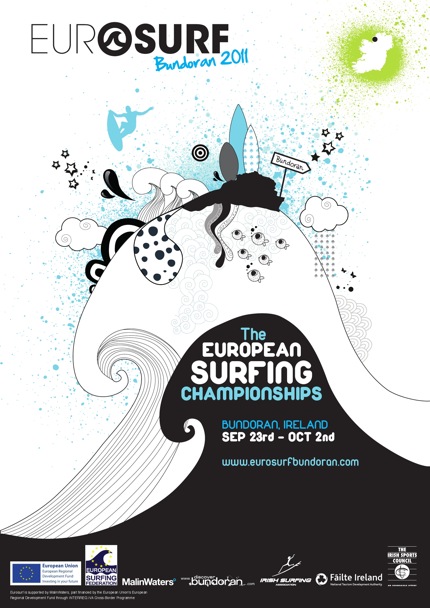 Famed surf spot of
Bundoran
, Ireland is the location for the European Surf Championships this year. The event is set to start this coming weekend, running from 23rd September until 2nd October, and will see 15 countries competing against each other in the Atlantic waves.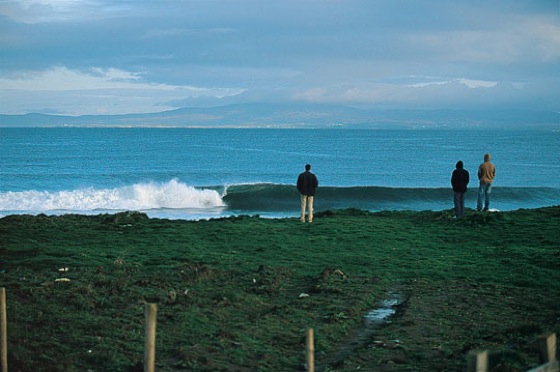 The event has been running since 1970 when it started in Jersey. Since its beginning the title has been passed between England, Spain, Portugal and France, who are the current title holders. The venue for the last Euro championships was in the Channel Islands in 2009, however Bundoran is no stranger to the contest. Our Irish surf town has held the event back in 1997 and 1985, however it has yet to see the Irish team take the win.
Every year the event alternates between the 'seniors' and the 'juniors'. This year it's the seniors chance to show Europe how it's done, and a chance for the European surfers to make a mark for their country. Each country is able to bring up to 13 surfers to compete, and 2 judges to help out with the scoring. It's a great chance for a lot of up and coming surfers to hone their competitive skills and get noticed in the surf media.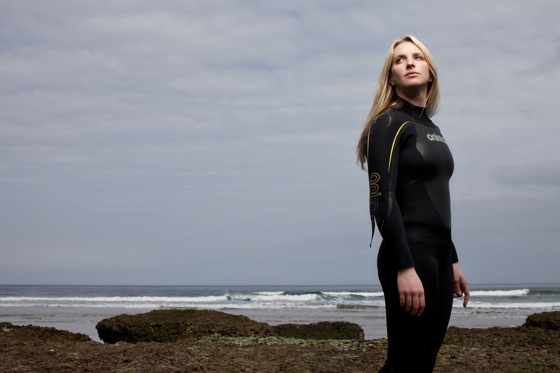 When it comes to our Irish team, watch out for Easkey Britton from County Donegal. She has not only won the Irish National Surfing Championships 4 times, the British Pro Tour Championship twice, but has been nominated for a Billabong XXL award for her big wave riding skills. Watch out for Britton's moves at the infamous 'The Peak' surf break, which is one of the best waves in Europe. The A-frame reef break wave provides superb tubes and faces on which to perform maneuvers. So it's going to see its fair share of aerial and hack attacks in the coming week.