Many of the worlds surf beaches are starting to allow people surf again...
However it is still very much uncertain as to when flights will get going again and the news changes every day.
In the meantime we are here if you have any questions so just drop us an email.
And here's a little fun and mindless emoji guess the wave competition for you to try. We'll publish the answer on our FB/IG page in a few days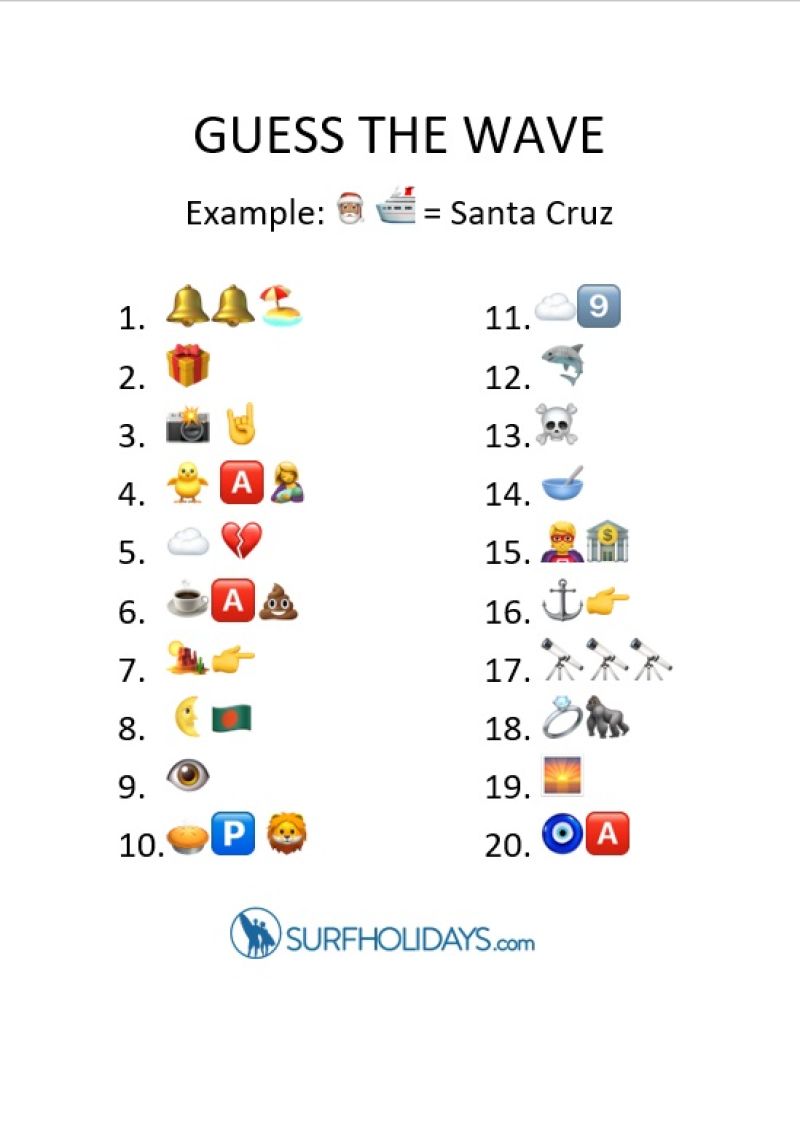 UPDATE: And here are the answerrs to the Guess the Wave Quiz. The only one that was not guessed was 18 which was Rincon (Ring & King Kong)...not the easiest in hindsight!...