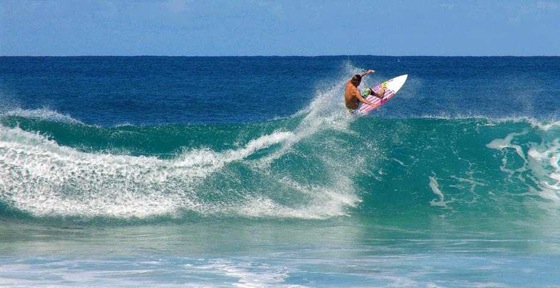 What is it that
Fuerteventura
that has that draws surfers there every winter? Beautiful reef, rock and sand beach breaks are found around the island, whilst warm winter temperatures offer a welcome break from the arctic conditions of the majority of Europe. No wonder surfers head south for the winter...
View Larger Map
Along Fuertevetura's coastline there are countless surf spots perfect for beginner surfers through to experts. As the island isn't very large, even if one surf break isn't getting the right swell, within minutes you can drive to another that is going off. After all, you can drive the length of the island in about 2 hours, and even on a rare flat day Fuerteventura usually has enough wind to give you the chance to try out wind or kite surfing. Or for a change of scene- explore the stunning sand dunes on the east coast of the island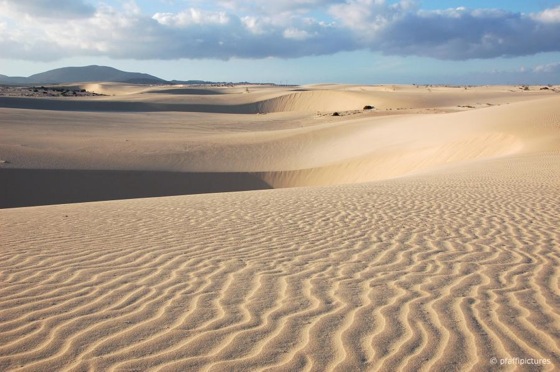 Most surfers like to stay in the north of the island, in the town of Corralejo. Full of great bars, restaurants and night life, the town also boasts a great range of
affordable accommodation
close to lots of surf spots. Fuerteventura is part of the Spanish Canary Islands, so of course the island follows the Spanish way off life... Corralejo will have you relaxing over a late brunch, strolling along the main high street for beautiful locally made items, and then taking in a siesta before enjoying a sunset surf.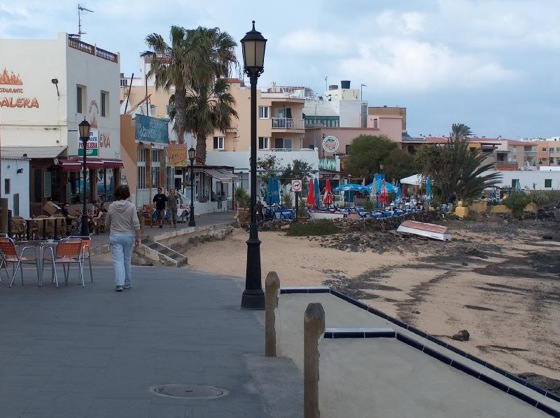 If you really have had enough of the incredibly cold winter in Northern Europe then Fuerteventura is a great choice to escape to. Boosting average air temperatures of 21 degrees C and 18 degrees plus in the water, you'll finally be able to go for that new year's surf session in only a shorty wetsuit or even your bikini/boardshorts.
Whilst enjoying your time on the island, make sure that you explore the island's varied surf spots, and then go further afield to discover the stunning national park. Fuerteventura has breathtaking dormant volcanoes, sweeping plains of red coloured rock that will make you think you've left the planet and suddenly found yourself on Mars. Simply breathtaking.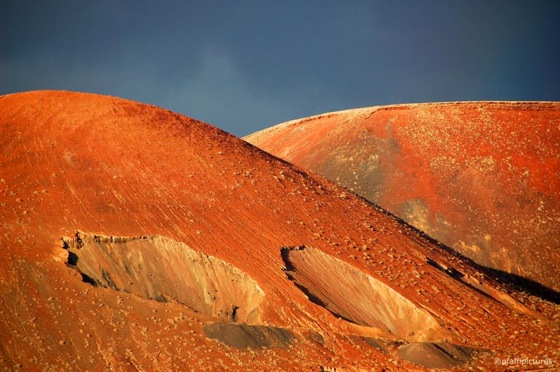 So whether you have a week, 10 days or a brilliant 2 weeks planned off work, make the most of the time to change things up, get yourself surfing in warm water and hot sunny weather, and really start your new year in the best possible way.
Flights run daily to Fuerteventura's main airport from Ireland's and the UK's major airports. The flight takes around 5 hours, is usually direct, and can be found cheaply from sites such as
www.ryanair.com
,
www.easyjet.com
, or via charter flights provided by
www.flythomascook.com
or
www.flights.thomson.co.uk
. Just make sure you check the details about what the luggage allowance is, especially if you are taking a surfboard with you.