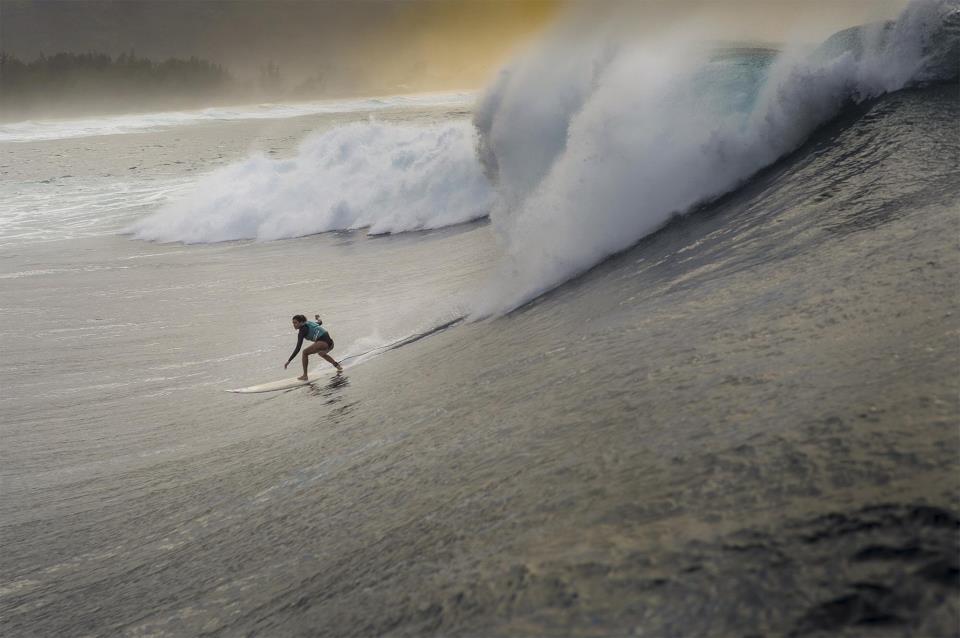 Anastasia Ashley joins us as we enter the final few days ahead of the
Surf Summit
.
We caught up with the top female surfer to find out how it all started; favorite waves, surf holidays and much more!
Tasked with traveling the world surfing the best waves is no easy feat for the San Clemente resident who's mastered social and digital media. She's amassed a massive following along the way.
As well as spending the few days surfing in
Ericeira
, she'll be one of the guest speakers at the event.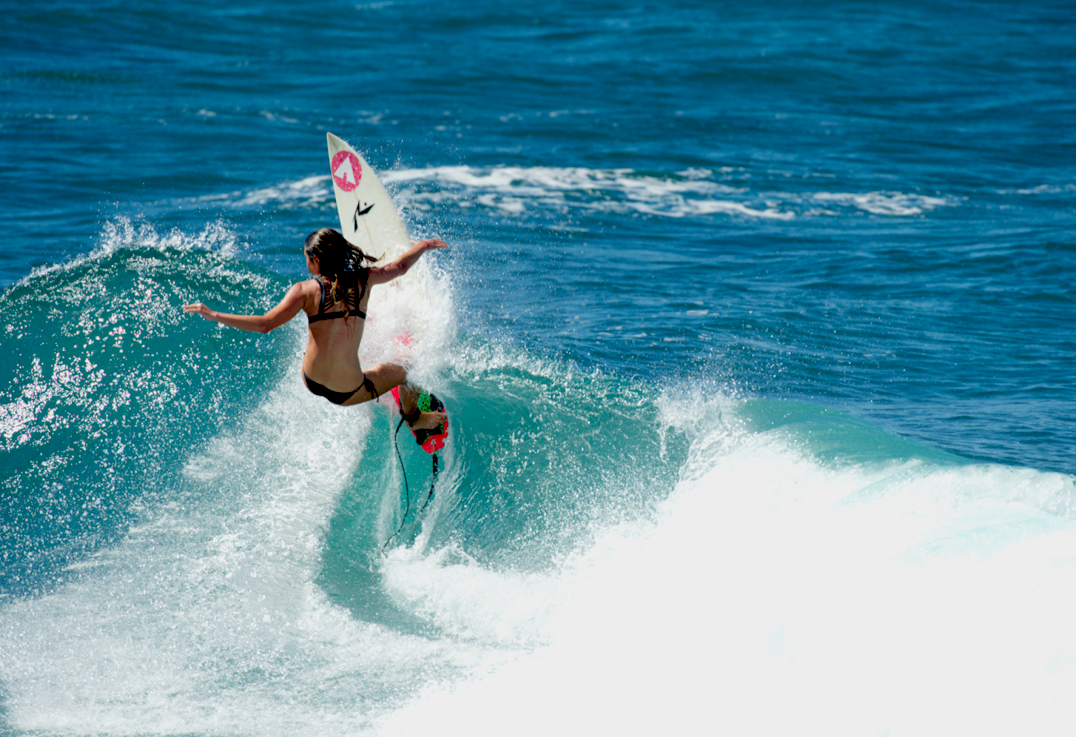 1.Earliest surfing memory?
When I was very young, I was living in Hawaii, I would spend a lot of time at the beach as you would expect living in Hawaii, we'd play on the beach, splash in the water, typical little kid things, and I remember being totally fascinated by the people surfing.
I would just watch and stare at them. Now I was really young, so it wasn't a conscious thing of "I need to surf, it is my calling"…but as soon as I was big enough, I found a board and started messing around on it. That's pretty much how I found surfing.
2.Biggest influence on your surfing and career?
I would say the obvious influence on my surfing career would be my mother, who was really accommodating and encouraging in my surfing. She made it possible for me to take on a different / unconventional life than "normal kids" where I got to travel.
I experienced a lot at a young age while focusing on the sport. In terms of surfers who influenced me, there have been a lot who have either coached me at a young age, or inspired my perspective on things. Too many to name because I grew up in this world!
3.Favourite place to surf?
San Clemente
is my home base, I moved there during my high school years and have been based there ever since. When I'm at home and not traveling I surf everyday so it's my favorite place to be but my favorite surf area is definitely North Shore Hawaii.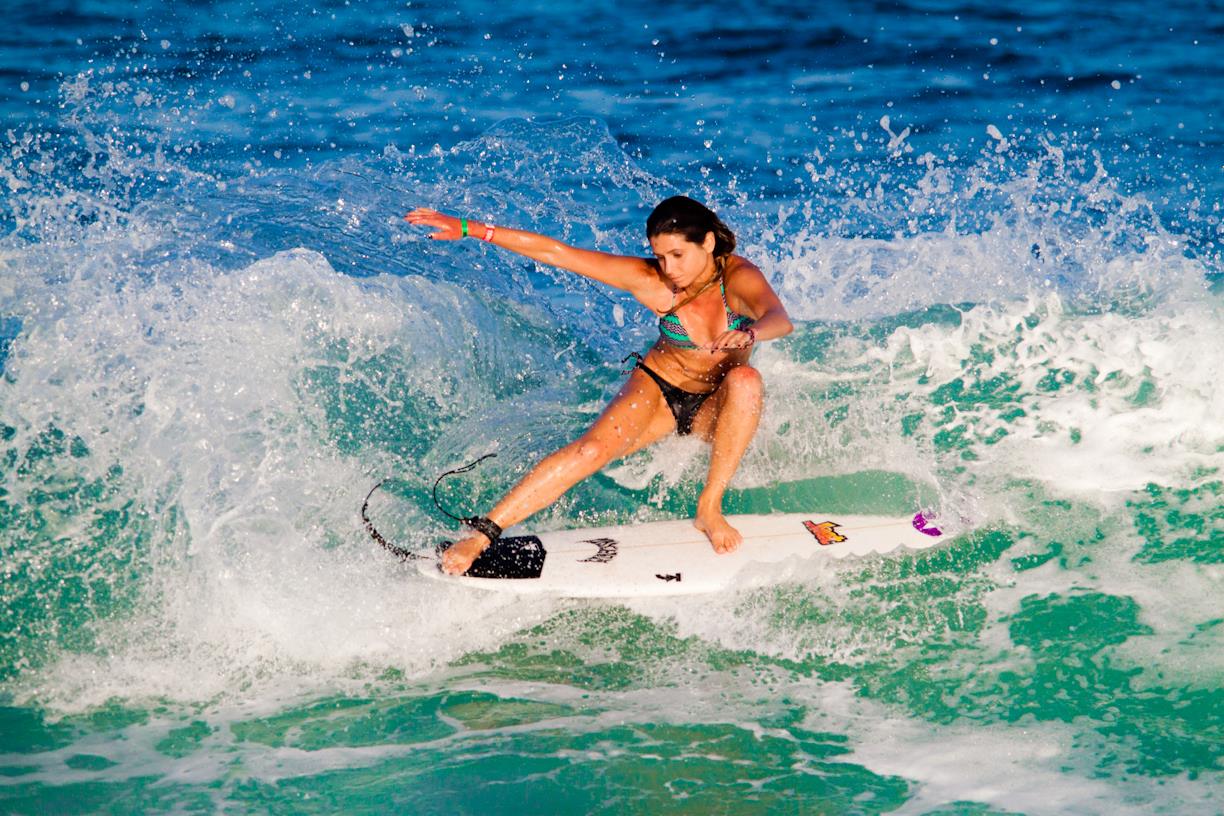 4.Best break you have surfed in Europe?
I just got back from
Iceland
and that was an interesting experience. The water was cold, the wet suit thicker than I'm used to with hood, booties and gloves.The wave was nice and legendary scenery.
The last surf summit I got to experience
Ireland
which was awesome, similar conditions to Iceland. But I'd say my favorite European surf spot I've been to is
Hossegor
, France.
5.What you are looking forward to at the Surf Summit?
I'd such a great time at the first Surf Summit, it was a really fun experience. I met a lot of interesting people, some I've been able to keep in touch with and I've run into them over the last 2 years.
I couldn't make it last year because I was in
Bali
! But thankfully I get to make it this year, and in
Portugal
, so I expect it to be more good times than the first time around!
6.Have you been to Portugal before?
Yes, I've been a few times. I love the country, the food, the surfing is great to. I am looking forward to going back!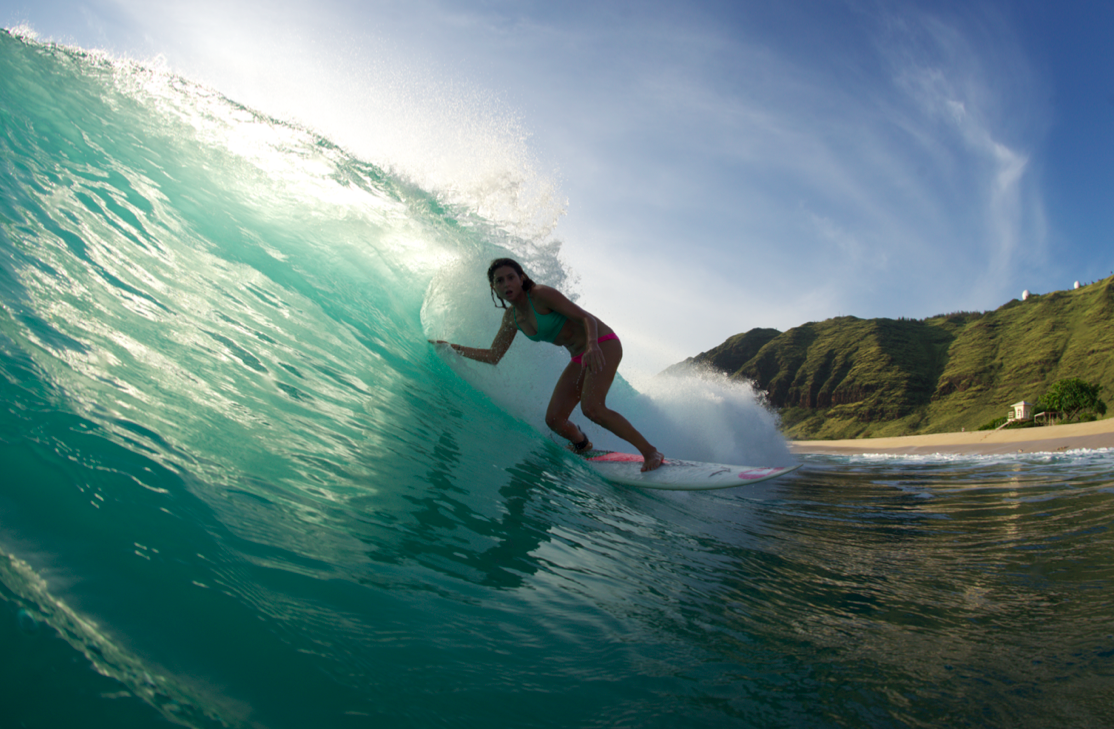 7.What's next? Are you going to stick around in Europe for a while?
I don't have any plans to stay, but you never know if things come up. My life is pretty hectic in terms of where I need to be and sometimes things come up a 12 hours before. So as of now I'll be heading back to the USA after Surf Summit, but anything can happen between now and then. Not knowing is the fun part of this adventure!
8.What place in the world would you like to surf that you haven't yet?
Fiji, I'm actually surprised I haven't been there, I guess the world is a pretty big place with lots of great spots to go, but when I look back on all my travels I am surprised I haven't been to Fiji. We're working on doing a trip there soon!
9.If you were not a surfer, what would you be?
There are a few things within surfing that I am passionate about, which is the travel aspect of always being on the road, never knowing where I am going...and the content aspect of filming, photos and working with brands.
So I'd probably be working in marketing or the creative space which is already a huge part of what I do. Ideally not a cubicle setting, but in the field and on different projects to keep me excited! I'm all about the digital space so it'd be internet based, but I guess nowadays what isn't internet based :)
10.Funniest surfing story?
I would say the funniest or most embarrassing story is when I tripped and fell running down to the US Open. But I surf everyday with some real characters, so every day brings a lot of laughs and ridiculousness; so that's just the story that stands out!
Anastasia will be on stage with fellow pro surfers; Garrett McNamara, Andrew Cotton, Tiago Pires and Wickr co-founder Nico Sell at the 2016
Surf Summit
this November 5th-7th in Ericeira, Portugal.
Follow her site
here
to keep up to date with all is latest cutbacks and wave charging exploits.
Photo by: surfer's own
Photo by: surfer's own
Photo by: ride n' snap
Photo by: surfer's own