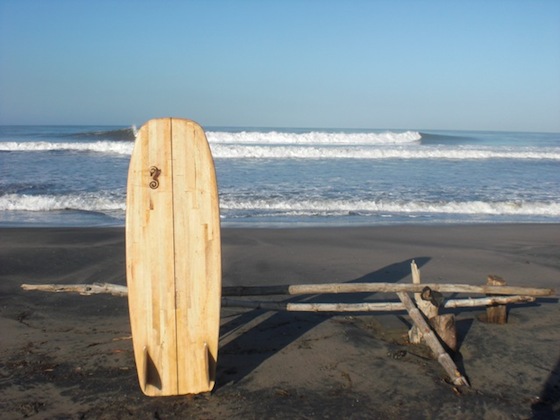 There are some surfboards in existence that are just plain weird. Over the last month we have taken a look at the classic shapes of the longboard, the shortboard, and retro shapes… However surfboard design is changing all the time and with innovation comes some very freaky shapes. So in celebration of all things weird and wonderful here are a few modern creations… over to you to test surf these beauties.
Over the last few years surfboard designer Thomas Meyerhoffer introduced the world to his longboard. The board has attracted a lot of media attention, mainly for its bizarre shape, but also for its uncanny manoeuvrability in the surf. Nicknamed 'the Hoff' the longboard uses a deep convex design to enable surfers to gain speed quickly in their take off, and easy tail to tail transitioning for carving. Although not one of the easiest shapes to walk down the beach, the hoff has been met with a lot of praise for how it rides from professional surfers including x11 world champion
Kelly Slater
.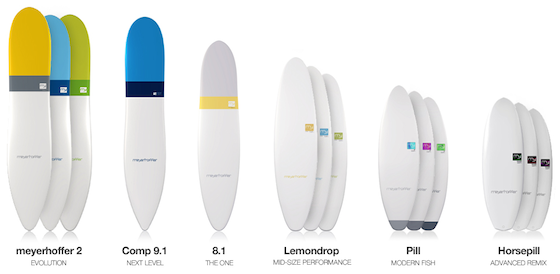 On the other end of the surfboard length spectrum lies the strange creation of the tombstone. Heralding after the mini simmons short board, the tombstone design literally looks like a sawn in half surfboard or bodyboard. Coming as short as 4ft10" the board is incredible manoeuvrable in the water… you can spin and carve to your heart's delight.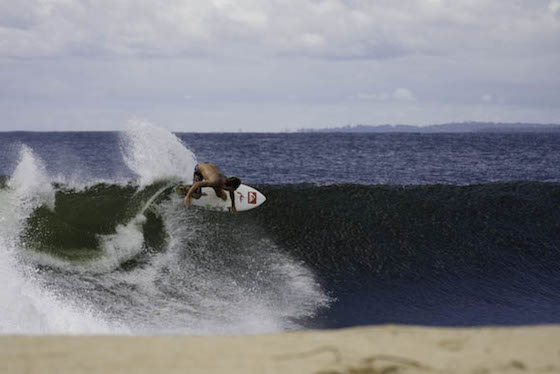 In line with the reinvention of smaller surfboard crafts come boards such as 'The Pill' (another Meyerhoffer design), or shorter fish designs like Rusty's Dwart. All about creating as much speed and keeping the board resting on the surface of the water, but not below, these surfboards are perfect for generating a lot of power in even pretty mellow conditions.
Check out the clip below for an idea of just how fun the new wave of surfboard design is in action:

Mini Simmons Quick Clip from InfinitySURF on Vimeo.