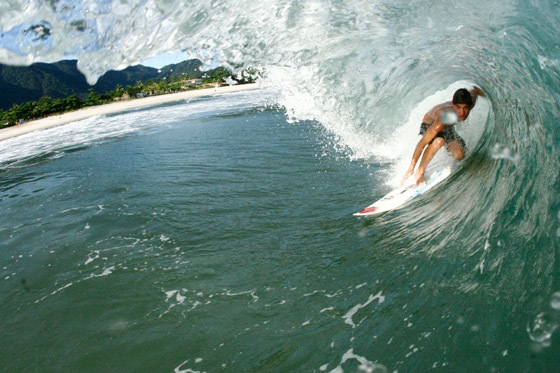 Name:
Gabriel Medina
Nicknames: Medina
Born: 22 December 1993 (17 years old)
Hometown: Maresias, Sao Paulo, Brazil
Stance: Goofy
Sponsors: Rip Curl, Nike, Pukas surfboards, and FCS fins
It's your first year on the ASP's world title tour, you've won two events, and the legendary Kelly Slater has pipped you to be a world title holder in the future... surely you are dreaming? Wrong, if your name is Gabriel Medina, then you are living the dream.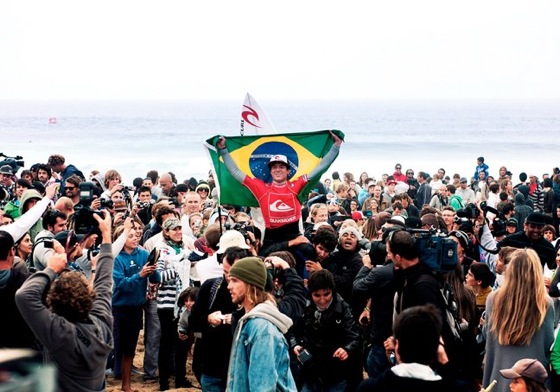 Brazilian wonder kid Gabriel Medina has sent shock waves through the world tour and has made everyone pay attention to the new ASP formatting. Medina joined the tour at the mid year change over, and has literally blown everyone out of the water. His aerial maneuvers and extreme riding style has vanquished infamous surfers such as Kelly Slater, Joel Parkinson, Taylor Knox and even fellow new school surfer Julian Wilson. Medina has out performed everyone this year, enabling him to claim two elite tour victories: the Quiksilver Pro in Hossegor, one of our
surf holidays France
destinations, and recently the Rip Curl Search in San Francisco.
To say what Medina has achieved is special, is an understatement. At just 17 years of age, he is showing what the new school is all about, and making those tour veterans work a lot harder. So what makes this surfer tick?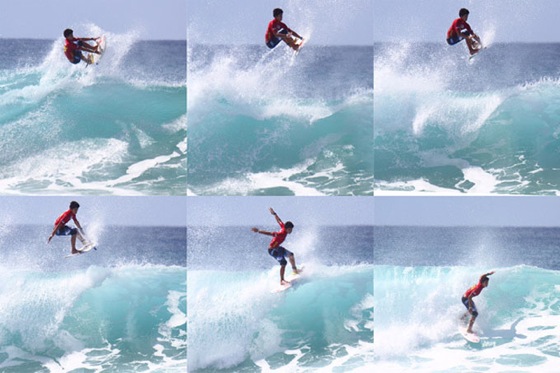 Growing up in Maresias, Sao Paulo, Medina started surfing at the young age of 9. His abilities shone though in no time, so that when he was only 14 years old he started competing on the international circuit in both the qualifying series and the juniors. His rise to the world title tour has come about in 2011 from his success at some of the Prime events, and the new ASP ratings system.
Whereas in previous years most surfers would have to work their way up the World Qualifying Series until they had finished high enough in the ratings to begin the next year on the World Title tour, the ASP changed things up. The mid year cut off point enabled Medina to launch from the world qualifying tour to the dreamtour after 6 world title events into the year. He's a mid-year rookie, and has currently won 2 events out of the 4. No one expected this result, and critics of the new system have been silenced by Medina's success. Surfers such as Medina should be on tour, especially when they can beat the very best surfers in the world such as Kelly Slater or Joel Parkinson.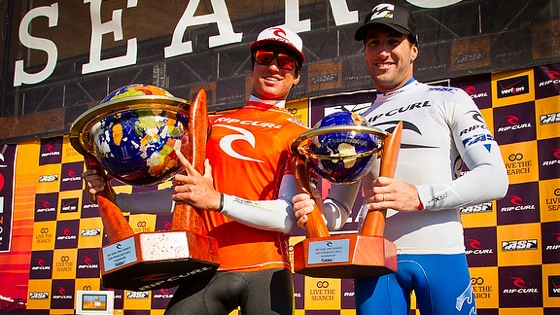 So what next for Medina? He's now ranked at 18th on the World Title tour with only 5 events counting, and 8th on the world ratings. So his sights are now set for another crown... this time it's the Billabong Pro Pipeline Masters. Every surfer wants to win at the legendary Pipeline, but it's barreling wave is very unforgiving. Medina's successes tend to arise when there are boosting waves reminiscent of skate ramps that compliment his stunning aerial maneuvers. However, Pipe is all about perfect barrel riding. So the surfing community is waiting to see how Medina takes on the near perfect wave of Pipeline.