The Canary Islands are blessed with beautiful weather and water temperatures all year round, so it is little wonder that the islands attract water-sport enthusiasts from around the world. Located off the coast of Morocco, the Canary Islands may be on the same latitude as Africa, but they are part of Spain. So in little over 4 hours you can fly to one of the warmest parts of Europe for a whole lot of water activities and some much needed sunshine.
Pick your island, or even a few to explore a few (there are 7 main islands, with many smaller islands to discover), and get out on or under the water: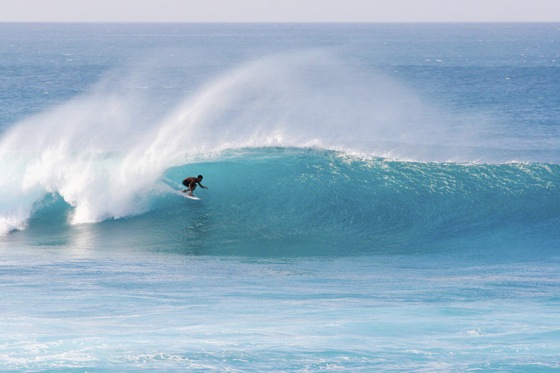 We love the Canaries Islands for surfing so much we teamed up with surf coaches and surf camps on
Fuerteventura
and
Lanzarote
. With hundreds of kilometres of surfing beaches and very consistent swells hitting the coastlines, there are always waves to learn to surf and have fun in. A great bonus is that through the year you can surf in your boardshorts, bikini, or shorty wetsuit as the water remains that warm.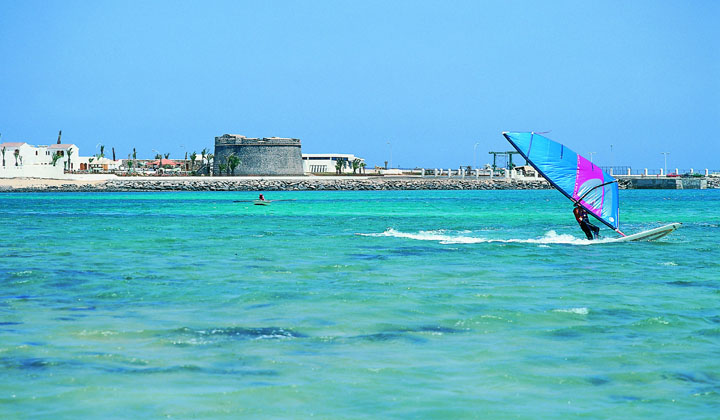 The Canary Islands and especially Fuerteventura are infamous for being a great windsurfing destination. The islands receive consistent winds that are ideal for windsurfers or even for anyone taking up kitesurfing. The trade winds that buffet the Canary Islands are not only responsible for the great windsurfing conditions, but the consistently good year round weather.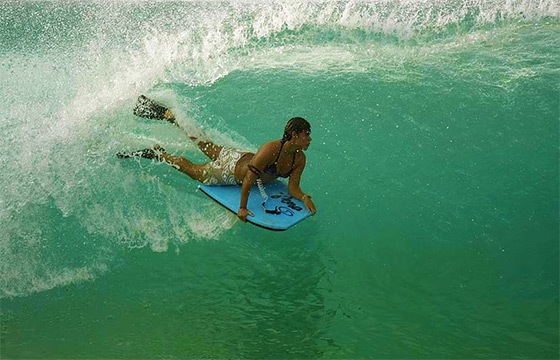 The Canarian people love bodyboarding, so there are always a wide variety of bodyboards available to hire or buy on the islands, and the sport itself is easy to get into. So if you want an alternative to the slightly more demanding surfing or windsurfing, get yourself a bodyboard and some fins, and start boarding at your favourite beach break.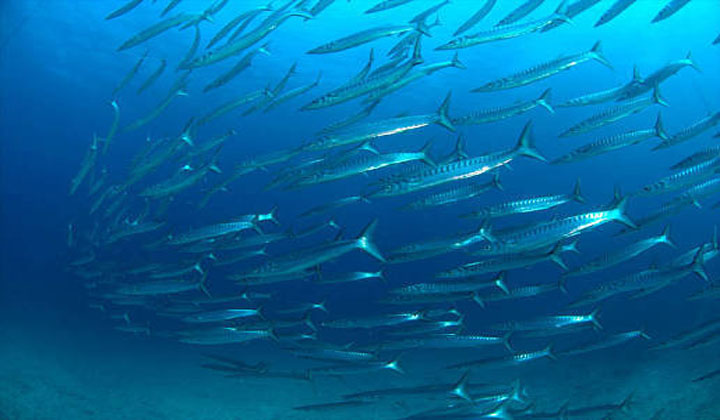 Whether you are wanting to learn to scuba dive, or are fully qualified, the Canary Islands have a lot to offer. Diving around the arounds offers spectacular views of the volcanic seabed. Even the recent 2011 underwater eruptions near the island of El Hierro have brought even more growth to the region, so the Atlantic Ocean around the islands team with life. Amazing flora, fauna, sea creatures, cliffs and shelves make up the ocean floor for divers to enjoy.
This article was added by
Francesca Bingley